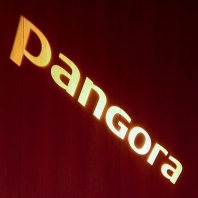 Am 27. Oktober 2009 findet im HVB-Forum in München der 6. Pangora E-Commerce Kongress statt, ein Branchentreff zum Online-Handel, auf dem sich Vertreter der digitalen Wirtschaft und des E-Commerce die Hand geben, den Wachstumschancen in der Wirtschaftskrise auf den Zahn fühlen und in Diskussionsrunden und Vorträgen die Trends im E- und Mobile Commerce aufarbeiten: Rich Media & Mobile Shopping.
Handelskraft wird ebenfalls vor Ort die Fühler ausfahren, das Programm ist wirklich sehr interessant bisher:
Nach einer Keynote von Stan Laurent mit dem Thema "E-Commerce: Vom Standardangebot zum individuellen Social-Shopping-Erlebnis?" geht es direkt weiter mit Steinbeis-Professor Marc Drüner zu Monetarisierungstrends im Web-2.0: "Die Ver-Shopisierung und e-Commercialisierung des Netz".

Zusätzlich zu Sheila Dahlgren (Adobe Scene 7), die zu Rich Media mit dem Vortrag "The Future of eCommerce – Rich Media Trends and Best Practice" aufläuft, hätte ich noch sehr gerne Stephan Randler gehört, der für mich persönlich ein sehr wichtiger Vertreter und Berichterstatter in diesem Segment darstellt.
Richtig spannend wird es im Anschluss, wenn mehrere Kapitalgeber unter der Moderation von Jochen Krisch über die E-Commerce Investment Trends ("Kapitalgeber setzen auf Fashion und Lifestyle") sprechen und hoffentlich auch diskutieren. Mit der Moderationsbesetzung kann man sehr zufrieden sein. Krisch ist ein ausgezeichneter Kenner und Beobachter, was dieses Thema angeht.
Es stehen ebenfalls zwei Workshops auf dem Programm, unter anderem Dr. Thomas Ogilvie (DHL Vertriebs GmbH & Co. OHG) zum Thema "Wie Versanddienstleistungen das Wertversprechen des eCommerce einlösen können!".
Weitere Informationen zu dem Programm, gibt es hier.