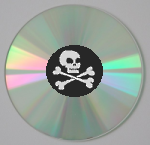 Eine Untersuchung der kanadischen Regierung bestätigt was manche bereits vermutet hatten, aber niemand so Recht beweisen konnte. Die Auswertung der Studie ergab nämlich, dass P2P File Sharing mitnichten der Sargnagel der Musikindustrie ist. Laut den Ergebnissen der Studie kaufen Personen die in P2P Netwerken aktiv sind sogar mehr CDs.

» When assessing the P2P downloading population, there was "a strong positive relationship between P2P file sharing and CD purchasing. That is, among Canadians actually engaged in it, P2P file sharing increases CD purchases." The study estimates that one additional P2P download per month increases music purchasing by 0.44 CDs per year.

When viewed in the aggreggate (ie. the entire Canadian population), there is no direct relationship between P2P file sharing and CD purchases in Canada. According to the study authors, "the analysis of the entire Canadian population does not uncover either a positive or negative relationship between the number of files downloaded from P2P networks and CDs purchased. That is, we find no direct evidence to suggest that the net effect of P2P file sharing on CD purchasing is either positive or negative for Canada as a whole. «
Das sind doch ganz bemerkenswerte Ergebnisse, die sicherlich nicht nur für Kanada von Bedeutung sind. Insbesondere wenn man bedenkt, dass es sich um eine staatliche Studie handelt, die keinen privaten Geldgebern verpflichtet ist und somit eigentlich unabhängig und objektiv sein sollte.
Via nerdcore