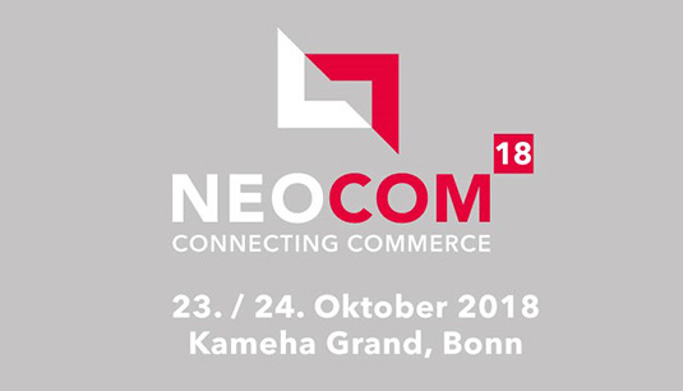 »Der digitale Konsument 2020 plus – Welcome to the future«. So lautet der Titel der Eröffnungs-Keynote der NEOCOM 2018. Wie sieht die Zukunft für Konsumenten und (Versand)Händler aus? Insights und Best Practices von etablierten wie jungen Unternehmen werden dem Leitmotto des Events vom 23. bis 24. Oktober alle Ehre machen: »Connecting Commerce«.
Das große Ganze für eine erfolgreiche digitale Zukunft
Worauf es im New Commerce ankommt, wird in einem reichen Angebot an Keynotes, parallelen Themenreihen und interaktive Deep Dives sowie Workshops ausgiebig präsentiert und diskutiert.
So breit und hochwertig wie die Formate sind natürlich auch die Speaker und Themen der NEOCOM 2018. »Technologie«, »Daten«, »Logistik«, »Plattformen & Marketplaces«, »Commerce anywhere & anytime« und »Megatrends für den digitalen Handel« für jeden ist etwas dabei, um den digitalen Horizont zu erweitern und sich zu vernetzen. Im Kameha Dome findet die begleitende NEOCOM Expo als integraler Bestandteil der NEOCOM statt.
Besonderes Highlight ist zudem die NEOCOM Night. Dieser Abend wartet nicht nur mit einer Networking Party auf seine Teilnehmer, sondern auch mit der Verleihung der NEO Branchenpreise in den Kategorien NEO Excellence Multichannel und NEO Personality of the Year.
Triff dotSource bei der NEOCOM 2018
Seid Teil dieses mega Events und sichert euch hier eure Tickets!
Der Terminkalender platzt aus allen Nähten? Dann halten wir euch auf unserem Handelskraft WhatsApp Kanal über alle Digital News auf dem Laufenden.