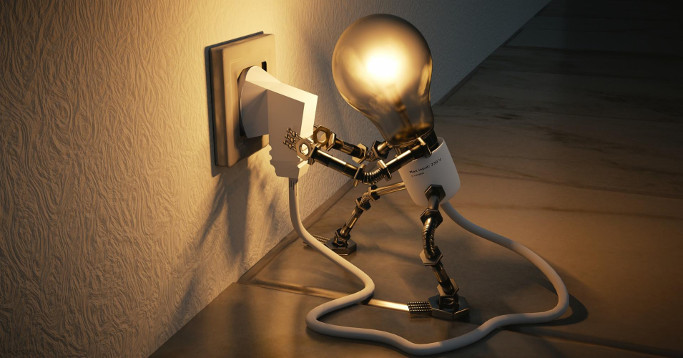 Smartphones, Smart Watches, Smart Glasses, Fitness-Armbänder und der kleine Roboter, der zu Hause den Teppich reinigt und im Garten den Rasen mäht. All' das sind Gadgets der letzten Jahre. Dass es außerdem bereits Maschinen gibt, die selbständig Türen öffnen und Hindernissen ausweichen können, ist auch keine Neuigkeit. Cheetah 3, die neueste Entwicklung des Massachusetts Institute of Technology (MIT), setzt jedoch ein neues Highlight in der digitalen Gadget-Mania.
Cheetah 3 bewegt sich ähnlich wie Roboter von Boston Dynamics oder Asimo spielerisch auf anspruchsvollem Untergrund, besteigt Treppen und überwindet die unterschiedlichsten Hindernisse. Ok. Das ist zwar beeindruckend, aber noch keine Innovation. Was diesen Roboter jedoch von all' seinen Kollegen unterscheidet, ist, dass er dabei über keinerlei Kameras oder andere visuelle Sensoren verfügt. Sangbae Kim, Professor für Mechatronik am MIT und Designer des Roboters, begründet dies so:
» "Vision can be noisy, slightly inaccurate, and sometimes not available, and if you rely too much on vision, your robot has to be very accurate in position and eventually will be slow. So we want the robot to rely more on tactile information. That way, it can handle unexpected obstacles while moving fast." «
Hier seht ihr Cheetah 3 in Aktion:
Mit Hilfe von zwei neuartigen Algorithmen, die das Team um Kim entwickelt hat, kann sich der Robot auch ohne visuelle Sensoren fortbewegen. Cheetah 3 soll laut seinen Entwicklern dort eingesetzt werden, wo die Arbeit für Menschen zu gefährlich oder schwierig ist – beispielsweise bei der Wartung von Kraftwerken. Professor Kim und seine Mitarbeiter werden ihre geniale Erfidnung im Oktober diesen Jahres auf der International Conference on Intelligent Robots in Madrid präsentieren.
Wir sind gespannt, ab wann Roboter wie Cheetah 3 fester Bestandteil unseres Alltags werden. Wir halten euch natürlich auf dem Laufenden.
Ihr wollt auch über alle anderen digitalen Innovationen und Trends informiert werden? Dann abonniert unseren kostenlosen Handelskraft WhatsApp Newsletter.