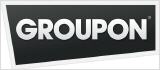 Gegen 12 Uhr im Büro stellt sich immer wieder die gleiche Frage: Wohin soll ich heute gehen, um Mittag zu essen. In der Ablage befindet sich zwar das Menüfaltblatt des nächsten Italieners, aber dort wurde bereits gestern schon bestellt. Die Lösung für dieses Problem liefert Groupon mit "Groupon Now" inklusive der zwei Buttons "I´m hungry" und "I´m bored". Klickt der User über sein Smartphone auf einen dieser Knöpfe, wird sein Standort lokalisiert und ihm passende Angebote vorgeschlagen. Die neue Applikation soll ab April für iPhone, Blackberry und als Web App zur Verfügung stehen. Die Erwartungen von chief executive officer Andrew Mason sind hoch.
» "People could end up being driven to eat by what they find on Groupon and when they find it" «
Bei circa 50 Millionen Nutzern weltweit ist das Ziel des bald an der Börse gehandelten Unternehmens aber dennoch nachzuvollziehen.