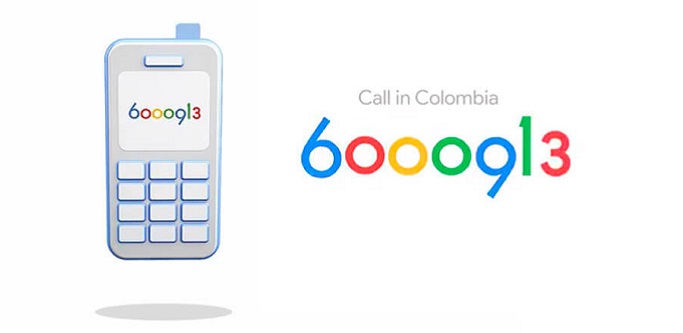 Täglich nutzen Menschen Suchmaschinen. Sie sind oft Retter in der Not und erleichtern den Zugang zu Informationen. Die Anzahl der Suchanfragen bei Google lag im Jahr 2016 bei rund 3,29 Billionen. Doch was tun, wenn das Smartphone defekt ist oder man gar keinen Zugang zum Internet hat? Ein unrealistisches Szenario? Laut Schätzungen haben weltweit rund 3,9 Milliarden Menschen keinen Zugang zum Internet. Wie können diese Menschen am global verfügbaren Wissen teilhaben?
Cainkade bietet in Zusammenarbeit mit Google eine geniale Lösung an und nutzt dabei vorhandene Technologien. Das neue Feature nennt sich MyLine und wurde zunächst in Kolumbien eingeführt. Der Nutzer ruft dabei per Telefon eine lokale Nummer an, wird über den Provider mit der KI von Google verbunden und kann nun dem Google Assistant jede nur erdenkliche Frage stellen. Seit dem Start der Beta-Version von MyLine wurden über 35.000 Anrufe über Google Assistant getätigt.
Der Geschäftsführer von Cainkade erläutert seine Motivation für MyLine wie folgt:
» »When we started working on this project, we were surprised this didn't already exist in the market… Our industry tends to leave people behind who may not have the ability to access the latest technology«. «
Ein vorbildliches Projekt für die Nutzung von künstlicher Intelligenz, oder?
Noch mehr Trends und Digital Hot News erhaltet ihr über unseren kostenlosen Handelskraft WhatsApp Newsletter.