Als Pionier im E-Commerce, erster ernstzunehmender Onlinehändler oder größter Marktplatz wird Amazon bezeichnet. Und seinem Ruf macht der Internetriese mit einem Umsatzwachstum von 51 Prozent auf 9,9 Milliarden Dollar im zweiten Quartal 2011 alle Ehre.
In Sachen Design und Usability der eigenen Website konnte Amazon bisher noch nicht überdurchschnittlich punkten. Hinsichtlich positiver Kennzahlen, wie zum Beispiel der Traffic  oder die Anzahl der Verkäufer auf der Plattform, war dieses Thema auch nicht gerade dringlich. Die erste Änderung wurde 2007 umgesetzt, davor beharrte der Marktplatz seit 1995 auf ein und demselben Design.
Dass Amazon sogar sehr spartanisch mit der Optimierung der eigenen Usability umgeht, beweist eine Anekdote, die Bryan Eisenberg, Conversion-Spezialist und Autor von "Always be Testing", gegenüber dem E-Commerce Blog GetElastic preisgab.
» Amazon used to have a point of action assurance on its cart button "you can always remove it later"  (Online-Kunden waren damals noch nicht geübt im Onlinekauf). When Amazon removed that text, customers called Bryan crying they should follow the leader and change their buttons likewise. What they didn't understand is that Amazon didn't shrink the button to improve conversion, rather it changed its business model to include used books, and needed the extra space on the page. The design change actually reduced conversion, while the business change ultimately improved profits. «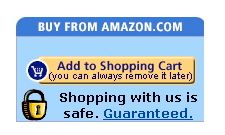 Nun geht der Marktplatz weg vom angestaubten klassischen Onlinehandel, hin zu einem schickeren Design, das momentan nur für einige Nutzer über Amazon.com zu sehen ist.
Die Kategorienleiste ist nun nur noch durch ein Mouseover präsent, auch der Schwerpunkt der Kategorien ist nun anders gesetz, dieser liegt nun auf den digitalen Produkten, vorne mit dabei das Kindle von Amazon. An den Produktdetailseiten hat sich nur wenig Sichtbares geändert. Zoom-Ansichten wurden optimiert und weitere Mouseovereffekte hinzugefügt.
Amazon hat nun nicht nur ein aufgehübschtes Design, sondern setzt auch ein klares Signal in Richtung digitale Produkte, die unter anderem Einzug in den Buchmarkt halten. Symbolisch für die Veränderung des Internetriesens ist auch das neue Amazon Logo, bei dem die Top-Level-Domain entfernt wurde. Nach dem Motto "auch ein klassischer Onlinehändler muss sich Wandeln" geht Amazon nun zaghaft in Richtung "E-Commerce".