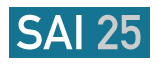 Die Kollegen von Silicon Alley Insider haben sich der monströsen Aufgabe gestellt, die 25 wertvollsten digitalen Startup Unternehmen der Welt aufzulisten und zu evaluieren.
Bereits am 14. Januar diesen Jahres hatten sie das Vorhaben angekündigt, und um die Mithilfe der Leserschaft bei der Realisation des Projekts gebeten. Nun ist es endlich soweit, das Ranking wurde veröffentlicht.
Die Verantwortlichen beschreiben ihre Zielsetzung folgendermaßen:
In the SAI 25, we value and rank some of the world's leading private digital companies (not all–some. We hope to get them all eventually, but we're going to need a lot more help from you).

The SAI 25 is not about "buzz." It's not about celebrity founders, sectors du jour, or hype. It's not about "products" or "features." It's not about "cool technology" or "great places to work." The SAI 25 is about business and money. Specifically, it's about identifying the 25 startups that we think have the potential to become the most valuable digital businesses.
Realisiert haben sie das Ranking, nach eigener Verlautbarung, so:
By analyzing the hundreds of detailed nominations submitted by readers, entrepreneurs, VC firms, PR firms, and our own SAI 25 Advisory Board.
Genauere Ausführungen zur verwendeten Methodik findet ihr hier. Der Clou an dem Ranking ist, dass es nicht statisch ist, sondern ständig durch aktuelle Daten auf dem neuesten Stand gehalten werden soll. Das "Live Ranking" könnt ihr an dieser Stelle einsehen.
Ist schon interessant zu sehen, was in dem Ranking so alles unter dem Label Startup firmiert. An Facebook oder Wikipedia hätte da wohl kaum einer gedacht. Aber sei es drum, die Idee ein ständig aktualisiertes Ranking der weltweit 25 wertvollsten digitalen Startups zu erarbeiteten und anzubieten ist einfach anerkennenswert. Man bedenke nur mal die Arbeit & Zeit die da sicher drin steckt.
Hier die Top 10 aus der SAI 25: