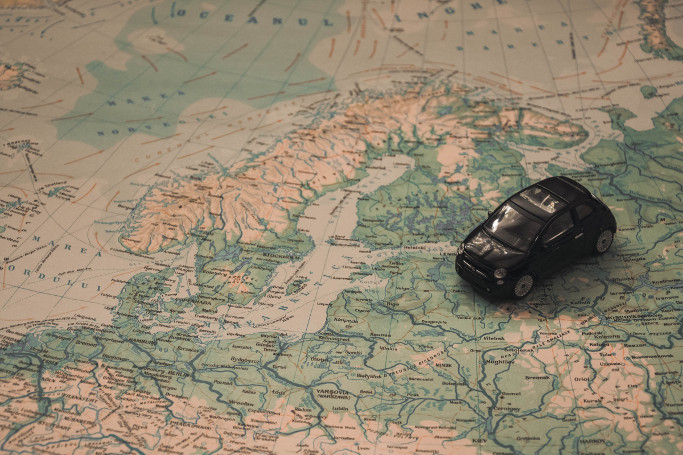 Nachhaltigkeit ist ein großes Schlagwort der heutigen Zeit. In immer mehr Branchen setzt sich der Wunsch nach klima- und umweltfreundlichen Maßnahmen durch. Das Attribut: nachhaltig erhält auch in der digitalen Welt immer mehr Aufmerksamkeit. Zum Glück.
Wie so oft kommt der Vorreiter aus Schweden.
»Climate-smart road transport« heißt dort der nächste große Meilenstein im Nachhaltigkeitsbewusstsein. Das Projekt: eRoad Arlanda, an dem über 14 Jahre getüftelt wurde, ging am 11. April nun als erste öffentliche Strecke mit Stromschiene nahe Stockholm in Betrieb.
Die elektronische Straße funktioniert wie eine Spielzeug-Rennbahn,auf der sich Elektroautos über entsprechende Abnehmer am Fahrzeugboden den Strom während der Fahrt aus dem Boden ziehen können.
In Schweden wird in Nachhaltigkeit investiert. Das erleichtert die Umsetzung eines Projekts wie eRoad Arlanda natürlich immens. Bislang ist eine Strecke von 2km elektrifiziert. Projektleiter Hans Säll geht aber davon aus, dass bis zu 2000 km in seinem Heimatland in Elektrostraßen verwandelt werden können.
» "It is important to break new ground when it comes to climate-smart road transport. That's why the Swedish Transport Administration supports innovative development projects that contribute to long-term, sustainable solutions," erklärt Lena Erixon, Generaldirektorin der schwedischen Verkehrsbehörde. «
Auch in Deutschland sind elektrifizierte Straßen Thema. 2017 einigten sich Bundeskanzlerin Angela Merkel und (mal wieder!) Schwedens Premierminister Stefan Löfven via Kooperation, eine 12 km lange Elektrostrecke bei uns umzusetzen.
Wir werden sehen, wie gut das Zusammenspiel zwischen innovativen Unternehmen und Projekten mit der deutschen Politik funktioniert.
Was meint ihr? Wird es auch in Deutschland bald Carrera-Bahnen im Straßenverkehr geben? Wir freuen uns über eure Meinungen via Kommentar oder WhatsApp.