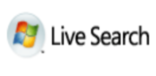 Habe bei Techcrunch gerade einen sehr interessanten Artikel über ein neues Werbemodell für Microsofts Live Search gelesen:
» Microsoft will announce a new search advertising model tomorrow at the Advance08 Conference in Bellevue, Washington, we've learned from sources with knowledge of the new offering. The core of the new service will be a new set of 18 new vertical search offerings that will give users cash back on any purchases made from advertisers.

A number of high profile ecommerce sites are participating in the early stages of the program, (…)

The goal, of course, is to lure high value searches away from Google. Only a small percentage of total searches are highly valuable, usually because advertisers are right on the cusp of selling something to the searcher (searches for books, for example, or mortgages).

Microsoft's hope is to lure advertisers with a promise to pay only if a purchase is made, unlike Google's pay-per-click model that carries more risk because a searcher may not complete a transaction. And by offering a percentage of the fee collected from advertisers, Microsoft hopes to convince searchers to take the last mile to a transaction through the Live.com search engine, generating more advertising revenue for Microsoft and simultaneously hurting arch-rival Google. «
Ich finde das Konzept geht in eine sehr interessante Richtung. Denn sowohl für die Nutzer als auch für Werbetreibende liegen die Vorteile auf der Hand. Der Nutzer bekommt bei einem über die Microsoft-Suche zustande gekommenen Kauf einen gewissen Teilbetrag des Kaufpreises erstattet. Das motiviert natürlich das Suchangebot von Microsoft intensiv zu nutzen, insbesondere wenn man im Internet einkaufen will. Für Werbetreibende ist es im Gegensatz zum pay-per-click Modell von Google natürlich auch um einiges vorteilhafter, nur beim tatsächlich abgeschlossenen Kauf für die Werbung zu bezahlen. Und Microsoft hat auf diesem Wege vielleicht eine schlagkräftige Waffe gegen die Dominanz des Suchmaschinengiganten Google gefunden.